Biologist, Project Manager, QA and Data Analyst
MHA Candidate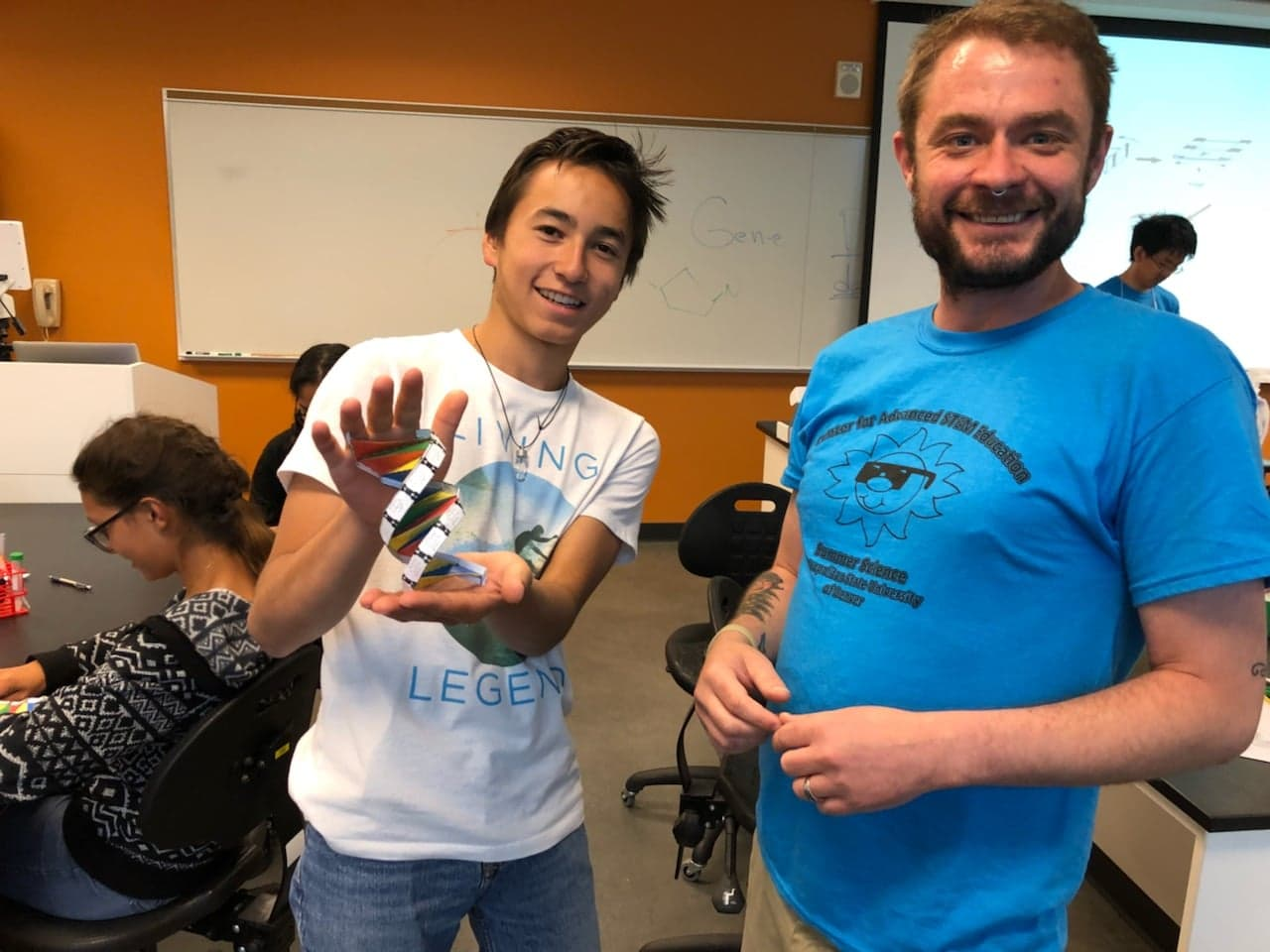 Teaching Summer Science
Genetics Day of STEM summer science camp. My star pupal showing off his helix. Students were taught a different subject everyday, from computer science to chemistry.
Developing microsatellite markers
After developing DNA primers, preforming PCR and running countless gels… The research gods smiled upon me. Fragment analysis showed variation at every loci tested!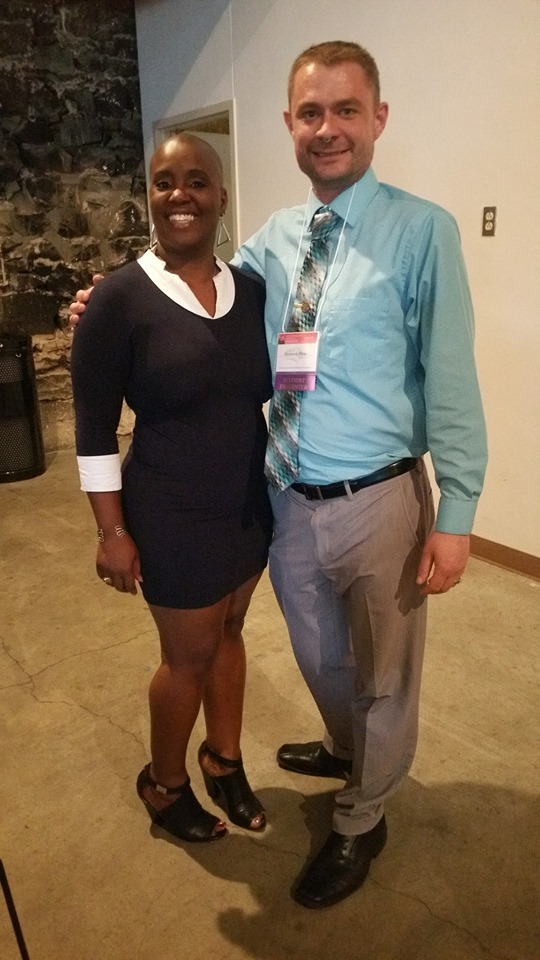 Research Conference
This is me presenting at the Metropoliatan State University research conference in 2018. I developed promer pairs for population studies and got to show off my fluresent M13 tailed primer skills. I even got my poster signed by this amazing woman of STEM! Single mom, NASA engineer, writer, speaker. #reneehortonphd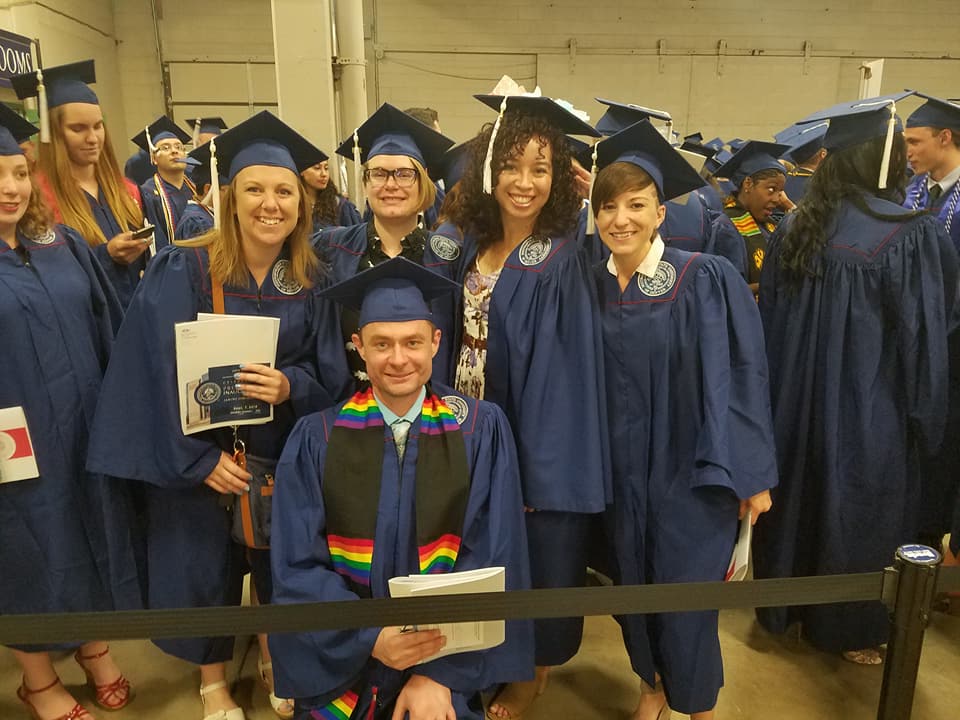 Graduation Day
Bachelor's of science majoring in biology with a chemistry minor. It was a long road, took a break from school and entered the cooperate world working in proteomics for 7 years. Best day ever celebrating with my sisters of science!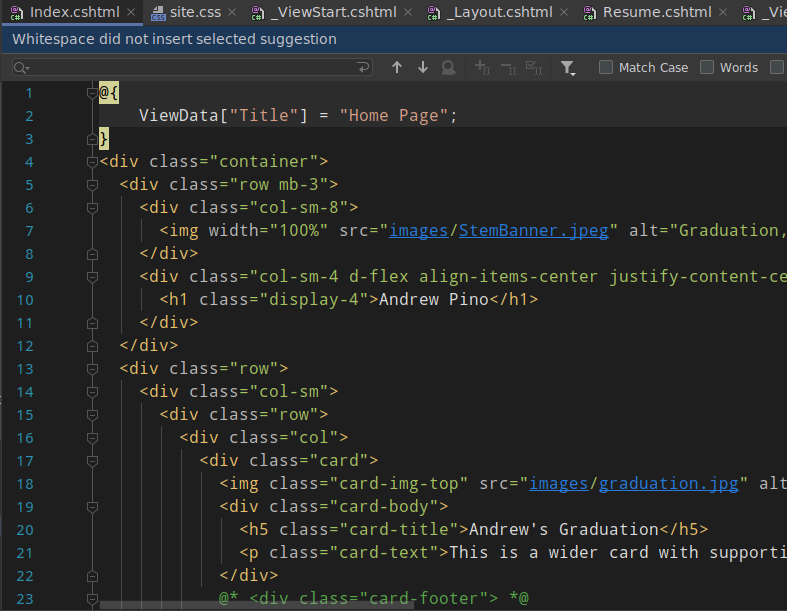 Getting My Code On
In the image above, I am actually getting my HTML on. It is a MVC project, so it does require a technical touch.
About

Hello, my name is Andrew Pino. I earned my bachelor of science degree in biology from the Metropolitan State University of Denver and am currently a masters of health administration (MHA) candidate. I am also passionate about volunteerism for my school and community. I am very much a people person. I love working on cross functional teams and working on new and evolving projects. I am a fun person and like to laugh. When I'm not busy being a science or business nerd, I spend my time binge watching Netflix with my husband and playing with our four adorable pups.

Project management has been the core of my career. I have experience with software project management, website project management, quality assurance testing, even managing projects in the lab related to the development of genetic markers for population studies. I have remarkable people skills and work well with cross functional teams. I enjoy facilitating 'meetings of the minds'. My days included running daily stands, gathering requirements, and roll out of new or updated products or business processes. I have worked for start-ups, mid-size companies, participated in the acquisition of companies, and worked in a company that was acquired. I feel comfortable in each of these business settings and excel at forming strong relationships with end-users and development teams.

I have managed many projects in a variety of settings. This includes everything from implementing data management solutions to optimizing lab efficiency. I find taking business requirements and working with end-users to develop innovative solutions exciting.

View my research poster from the 2017 Metropolitan State University research conference. I presented a poster on population genetics and had the opportunity to meet an amazing NASA engineer Renee Horton PhD. She signed my poster!